How to Create a New Team Andrew Dawson
To create a new team in ScatterSpoke, head over to the Main Dashboard and navigate to the lower left-hand side of the screen, where account admins will be able to either Browse Teams that are existing or Create New teams.

Selecting Create New will launch the creation process with the invitation to choose between Team and Program type. To create a new Team, select the former option.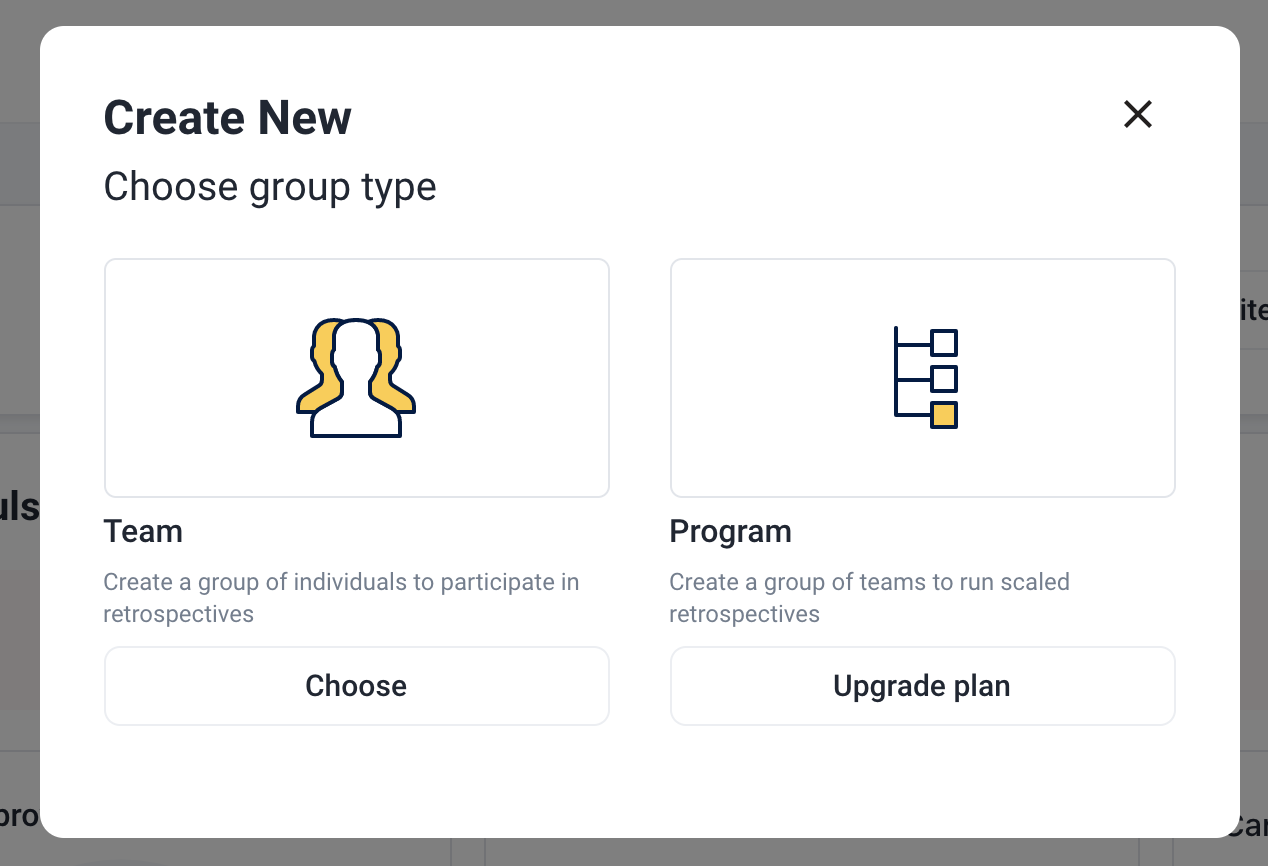 Proceed by naming your team. If you're feeling creative, choose something fun and surprise your team members!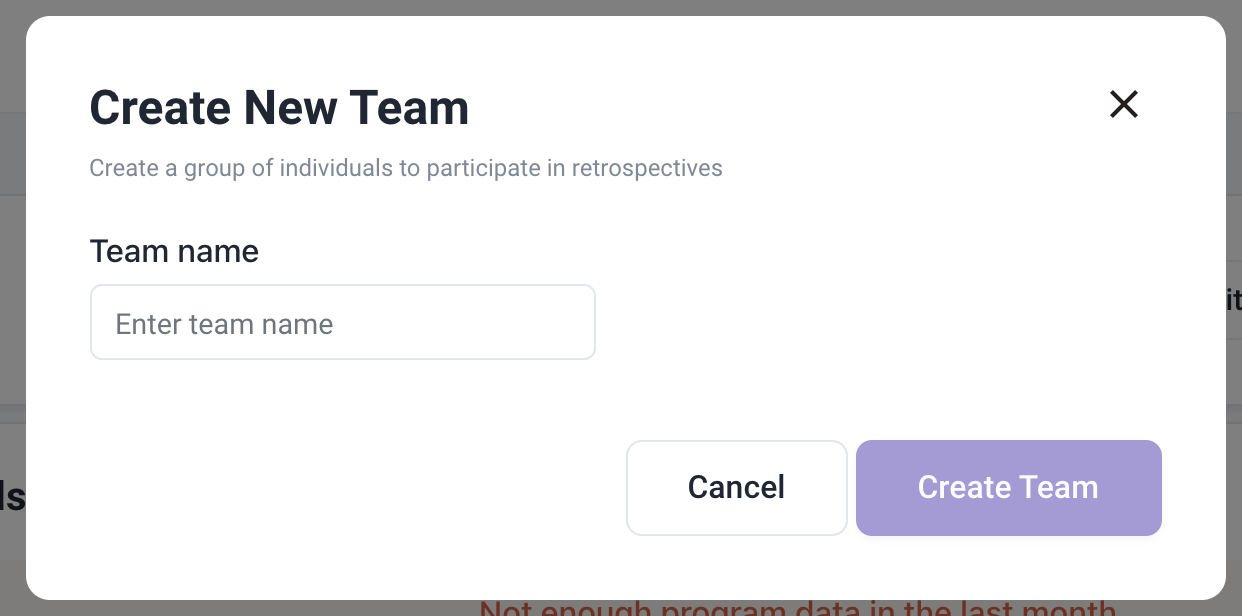 The new team name will automatically pop up as a category on the left side of your Dashboard view in ScatterSpoke.
You can now manage your team, create team retrospectives and monitor the data for this new group of collaborators as they retro together.
Did this answer your question?