How to Invite Your Team Members to a Retro Board Andrew Dawson
Facilitators can grant team members access on the retrospective board level as well as on the account level.
Invite team members to join just a single board by navigating to the Share button on any retrospective board.
Click to generate a pop-up modal with various invite options to choose from.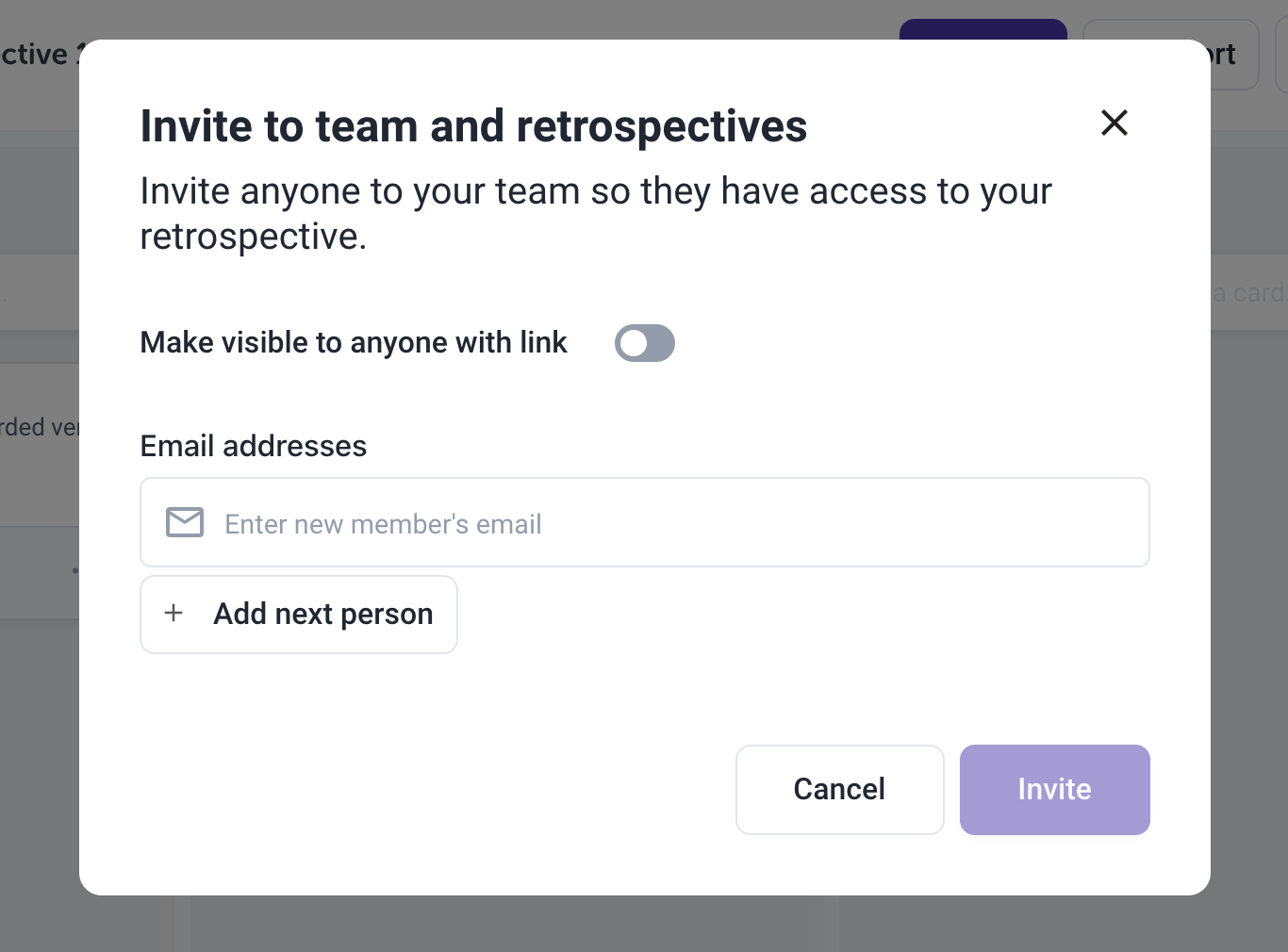 Facilitators have the option to add new team members to the board by inputting their work email address. This will automatically send an invitation link to their inbox.
Alternatively, toggle the Make visible to anyone with link option to share the retrospective board like a Google doc. This will generate a shareable link that you can copy and send to team members you would like to add to the board. Everyone with the link will be able to view and edit the retro board.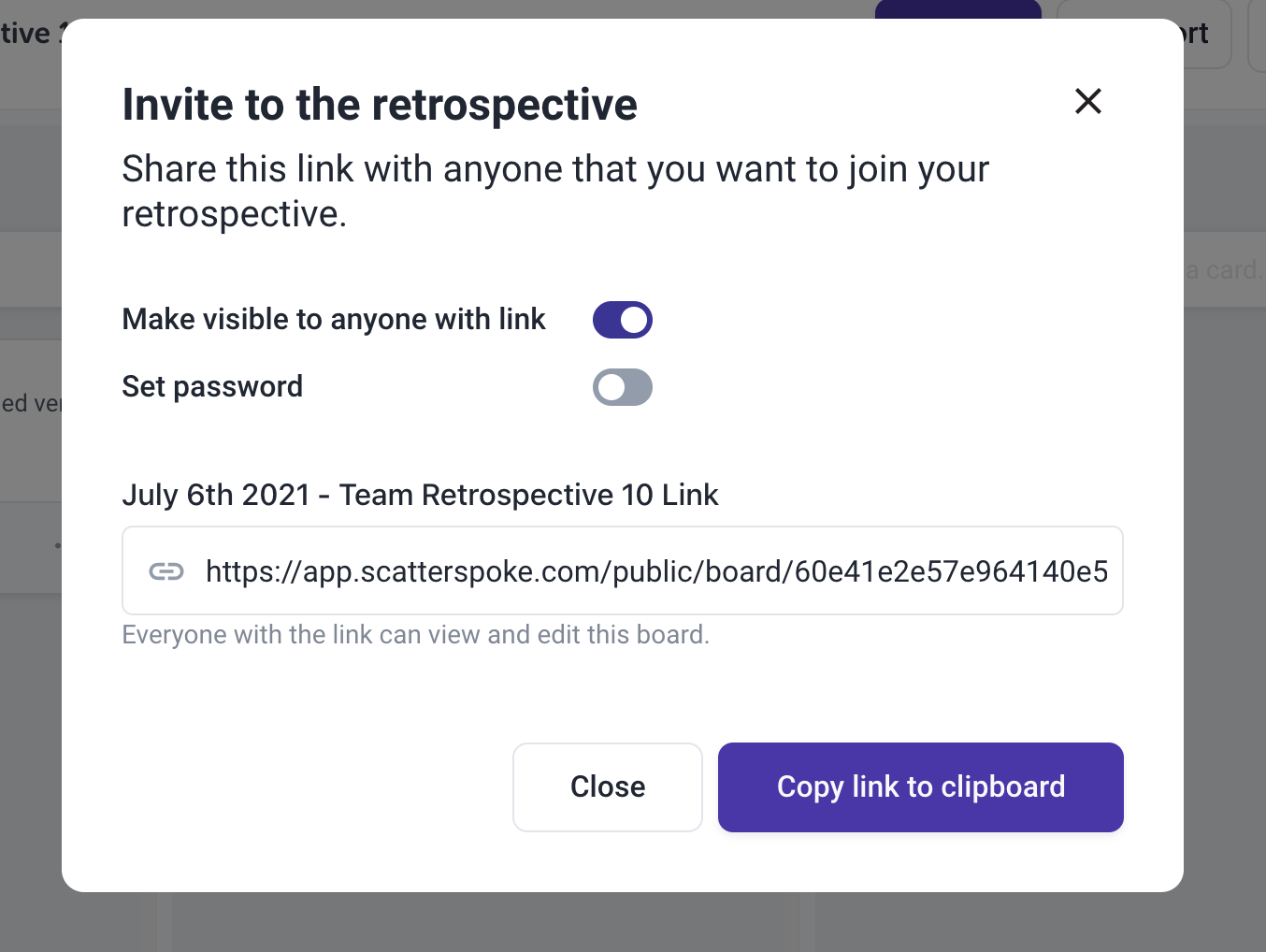 For extra security, make your link password-protected by setting a passcode of your choice that will make the link accessible.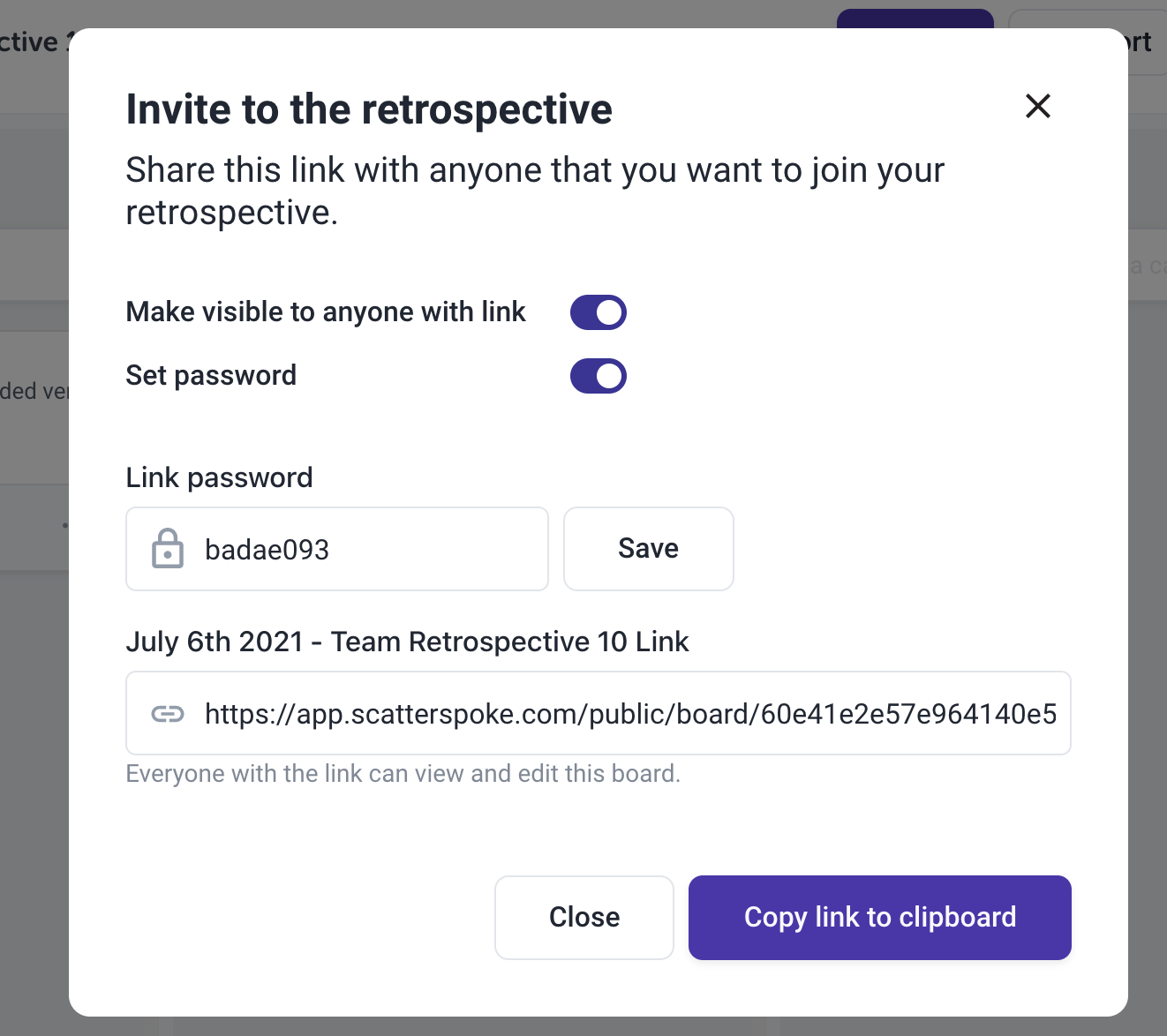 Share your link and your team will be ready to start the retrospective meeting!
Did this answer your question?